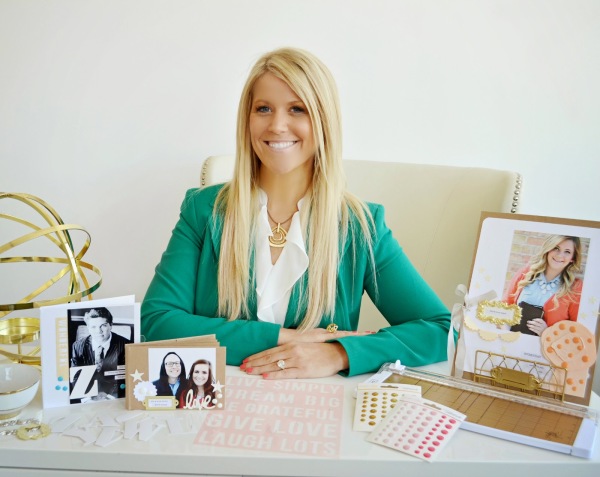 I am Teresa Collins the owner and founder of Teresa Collins Designs. I started this creative journey in 2002 after the sudden passing away of my best friend... my mom. I was completely heartbroken and found scrapbooking her memories a HUGE source of comfort.
Little did I know I would become HOOKED. I quickly realized that I could use my interior design background to create beautiful memories. After several years designing successful lines in the crafting industry... I became really BRAVE and decided to start my own company. It has been a such a big BLESSING to be able to have a successful and thriving business. I travel the world, film and make TV appearances in hopes to inspire others to create from the heart. 

Now a little more about me...
1. I was born and raised in Hickory North Carolina.Yes,  I "just might" have a little accent.
2. My favorite colors is white and gold. I'm obsessed.
3. I have SEVEN... yes, seven beautiful children and TWO grand babies.
4. I am definitely a bargain shopper. I love going to Good Will and finding "the diamonds in the rough".
5. I am obsessed with spray paint. Best way to alter ANYTHING!!!!
6. My kids are my BEST friends. I love being with them. I am the LUCKIEST girl in the world.
7. I am a member of the Church of Jesus Christ of Latter-Day Saints- or also known as a Mormon. You can find out more HERE
8. I am a survivor. My husband Tyler died in 2014 of a very aggressive cancer and I am now a single mother trying to find balance. I am learning that trials make me stronger. Attitude is everything and I choose to be happy.